Otemachi Sushi Restaurant "IMAYOSHI"
Prices litsted include tax.
Courses
"Third Generation Chef" course
16,500yen
Appetizer

Assorted sashimi

Three seasonal dishes

Recommended nigiri

Bowl of soup

Sweet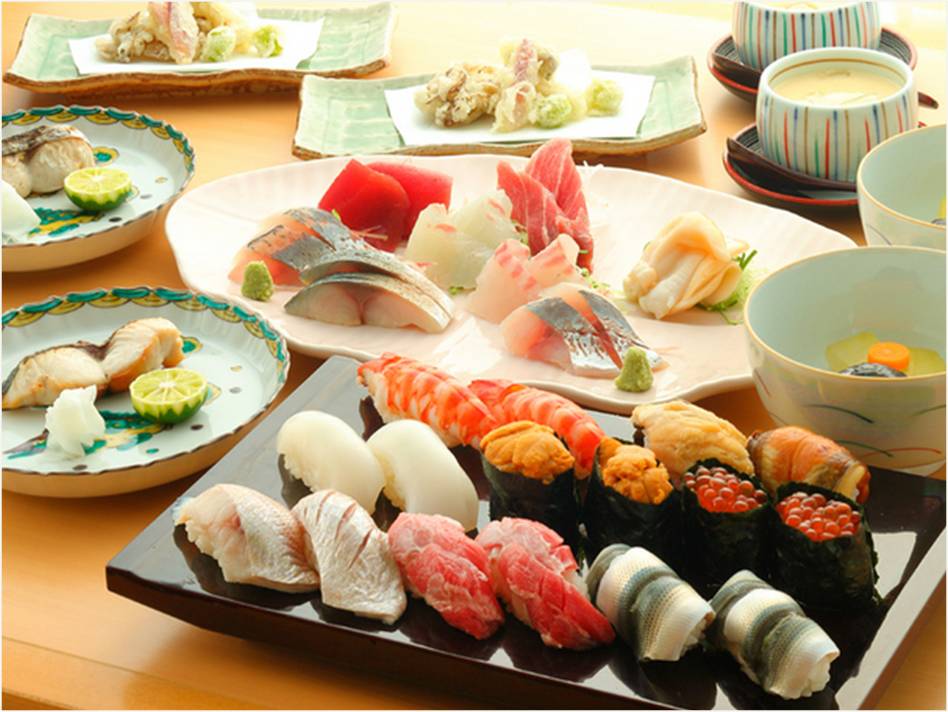 "NIJI"course
11,000yen
Appetizer

Special picks assorted sashimi

a la carte(3 types)

Chef's picks Nigiri Sushi(6 piece)

Sushi rolls

Bowl of soup

Sweet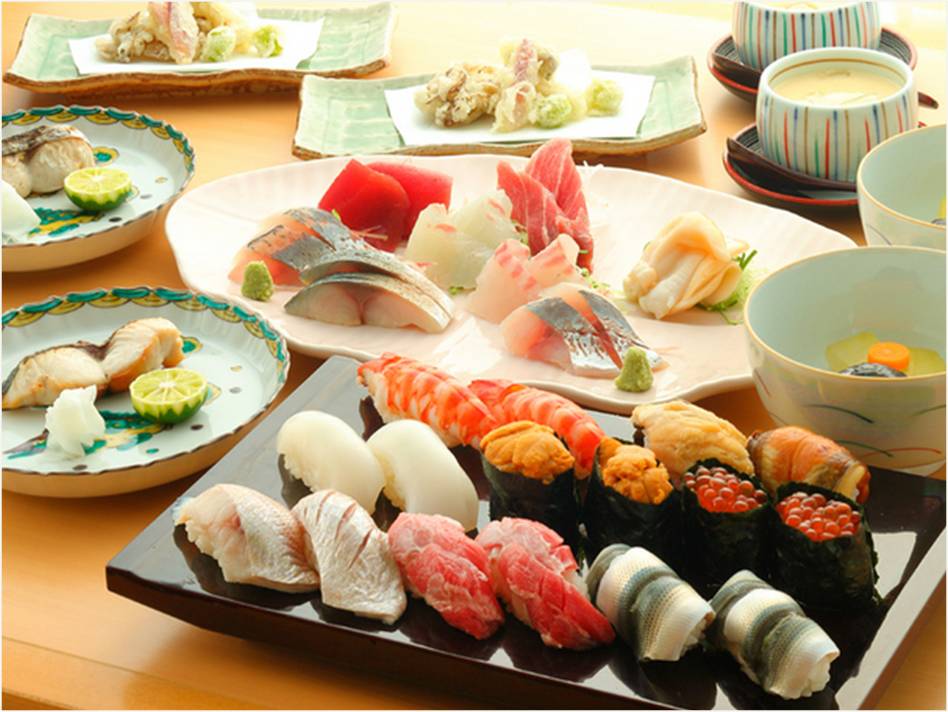 The couse menu is subject to change depending on the days purchase. Please let us know if you are allergic to any of the items that are not allowed into menu.
Nigiri Sushi(Sushi a-la-carte)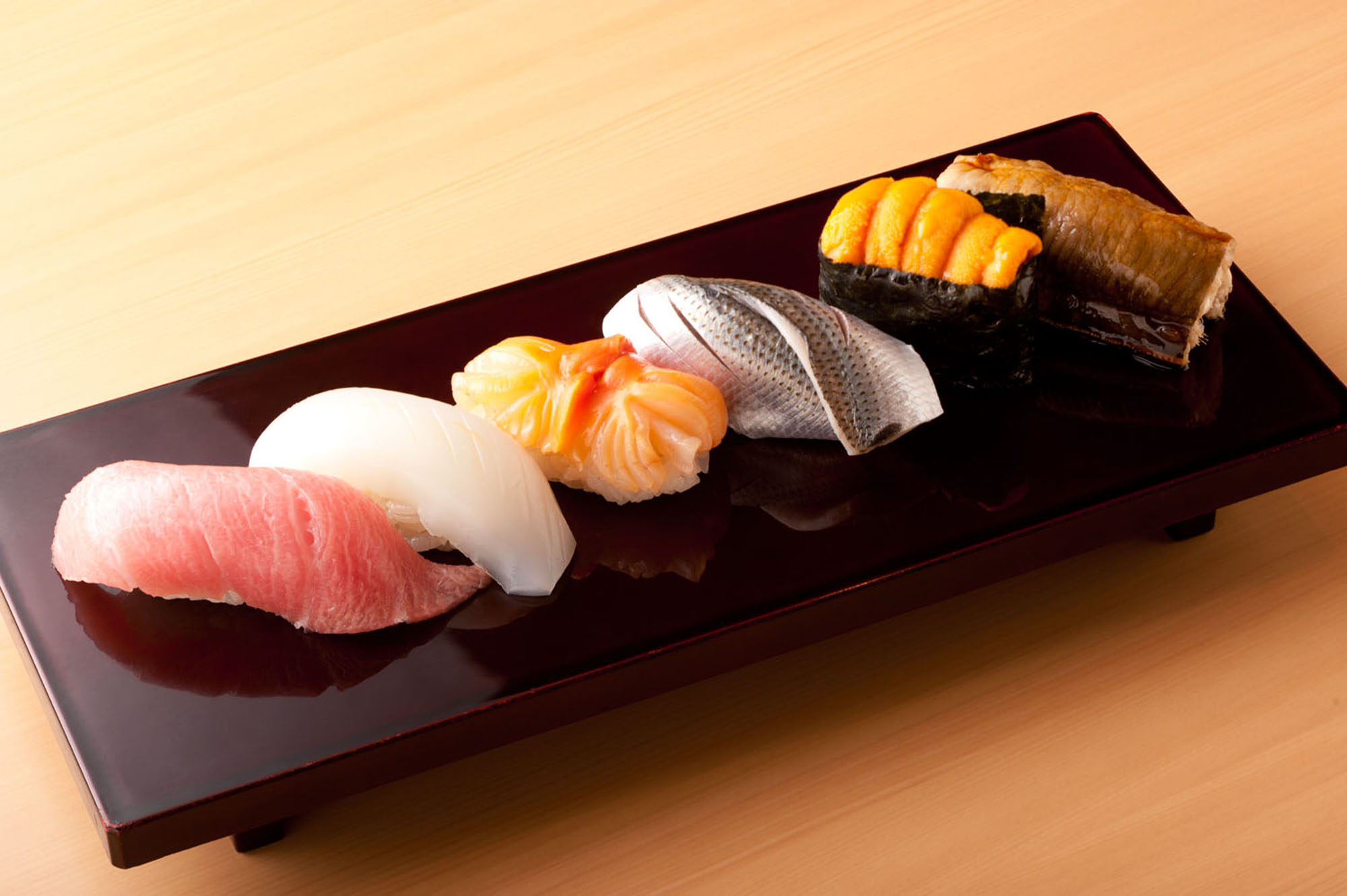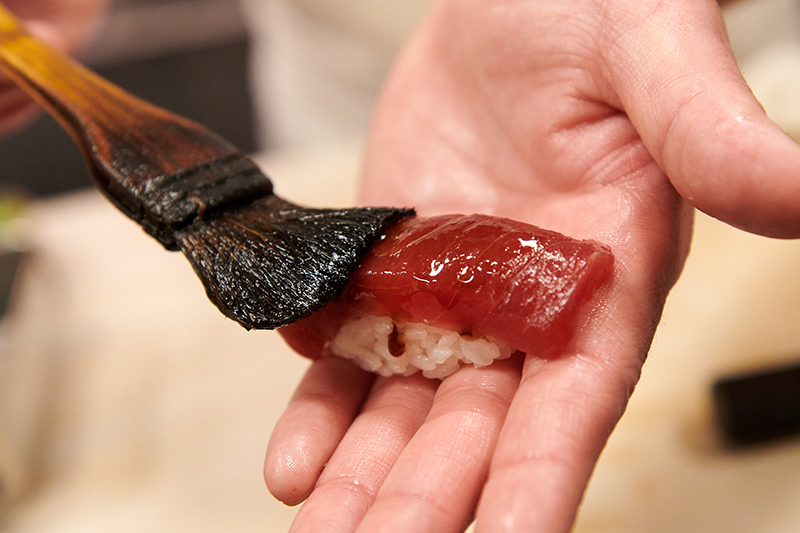 Fatty tuna,medium fatty tuna,Red meat tuna,Red sea bream,Flounder,Alfomsino,Gizzard shad(herring),Small sea bream,Picked mackerel, Horse mackerel,Sea urchin,Salmon roe,Red shell clam,Abalone,Scallop,Shrimp,Boiled octopus,Boiled sea eel,Pickled red meat tuna,Salmon,Egg
Flower
8 pieces 4,400yen
Elegance
10pieces 5,500yen
Artisan
12pieces 6,600yen
We can also prepare chirashi. Please let us know if there are any items you cannot eat or are allergic to.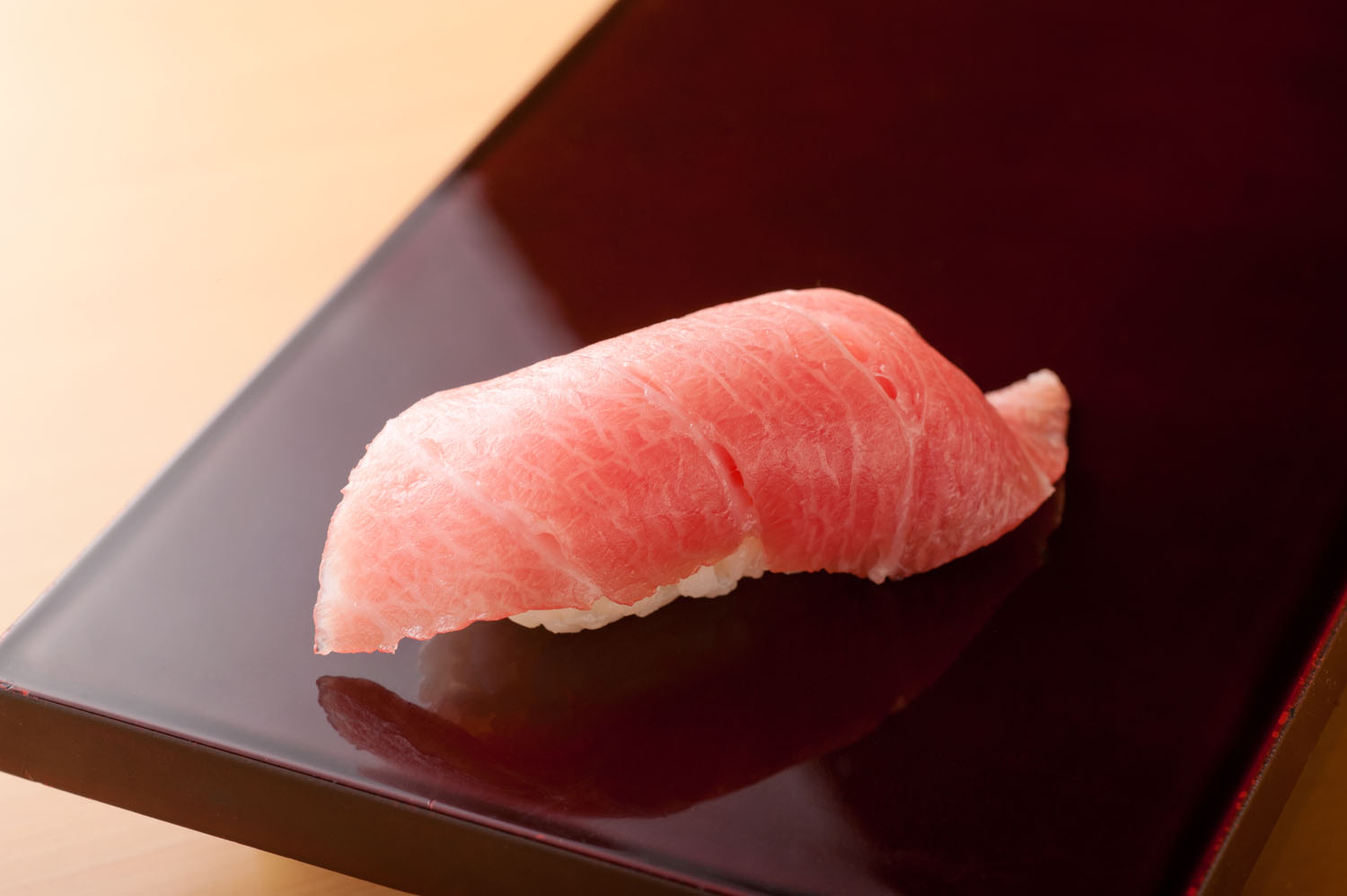 A-la-carte
Rolls
Tekkamaki(Tuna roll)
Kappa roll
Takuan roll(Japanese Radish pickles roll) 
Mountain burdock roll
Natto roll
Umeshiso roll
Negi and Tuna roll
Tuna and Takuan roll(Tuna and Japanese Radish pickles roll)
Red scallop and cucumber roll
Garden eel and cucumber roll
Thick roll
ASK
Assorted sashimi
---
Side dishes
Lightning squid Pickled in Sea salt
1,000yen
Seared cod roe
1,500yen
Imayoshi's special bomb
1,500yen
Soft boiled octopus
1,500yen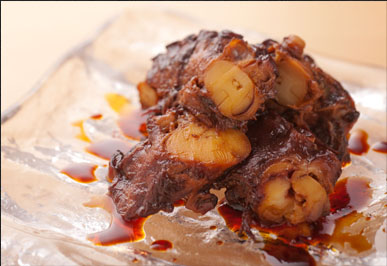 I also have items not listed on the menu. Please ask our staff.We can also prepare other dishes upon request.
Drink menu
SAKE
Kikumasamune(Hot)
small 700yen
large 1,600yen
180ml
Hakkaisan-Niigata
2,000yen
Tedorigawa-Ishikawa
1,100yen
Suigei-Kochi
900yen
Tateyama-Toyama
1,100yen
Ichinokura-Miyagi
900yen
Houhai-Aomori
900yen
Kuzuryu-Fukui
1,300yen
Kokuryu ryu-Fukui
2,500yen
Shizengo-Fukushima
1,300yen
Aramasa-Akita
1,500yen
720ml
Kokuryu shizuku
18,000yen
Kokuryu Hiirazu
18,000yen
Hakkaisan
Three years in snow cellar storage
15,000yen
SHOCHU
On the rocks, with water, with hot water
Sweet potato
Kuro Kirishima
glass 1,800yen
Sato Black
glass 1,100yen
bottle 9,000yen
Barley
Nikaido kicyomu
glass 800yen
Rice
Hakkaisan YoroshikuSenman
glass 800yen
Brown Sugar
Asahi
glass 800yen
BEER
The Premium Malts Masters Dream
1,000yen
Non-alcoholle beer-tasting beverage
All free
700yen
Highball
Kaku Highball
700yen
Chita Highball
900yen
Ichiro'sMalt Highball
1,100yen
Plum liquor・SOUR
Plum liquor on the rocks
800yen
Plim liquor with soda
800yen
Homemade Lemon Sour
800yen
Champagne・Wine
Champagne
glass 1,600yen
White wine
glass 800yen
Tea
Oolong Tea
500yen
Shop Information
Shop name
Imayoshi
Address
〒100-0004
Sankei Building B1,1-7-2 Otemachi,Chuo-ku,Tokyo
TEL
+81-3-3231-6007

FAX
+81-3-3231-2987
Bussiness Hour
Dinner 17:00PM~22:30PM
We are closed on Sundays and Public holiday.
Average budget
8,000yen(Diner)/ 5,500yen(Party)
Credit
card
VISA/MasterCard/UC/Diners club/American Exspress/JCB/
Seats
34
Capacity
22 person(seating)
Charter
10~22 person
Compartment
Digging table room(for 6~10person)
Table room(for 2~6person)